Michelin Power Super Sport Evo Tyres Available in SANDWICH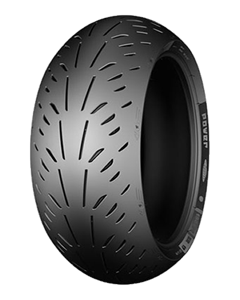 Power Super Sport Evo
More manoeuvrable
Enhanced front tyre agility for greater confidence, plus a rear tyre that benefits from the new MICHELIN ACT technology developed for MICHELIN Power Cup Evo and MICHELIN Power Slick Evo ranges.
Grip, grip and... grip!
Thanks to new compounds and MICHELIN 2CT and 2CT+ technologies, MICHELIN Power SuperSport Evo tyres deliver outstanding grip in both dry and wet conditions.
High performance on the track
The adaptable 'low pressure' casing ensures a bigger contact patch for added grip and higher performance on race tracks. It allows you to decrease the cold pressure to 2.1 bar for the front and 1.7 bar for the rear (or 1.5 bar for the rear when using warming blankets) (Recommendation for Track only)